Year Two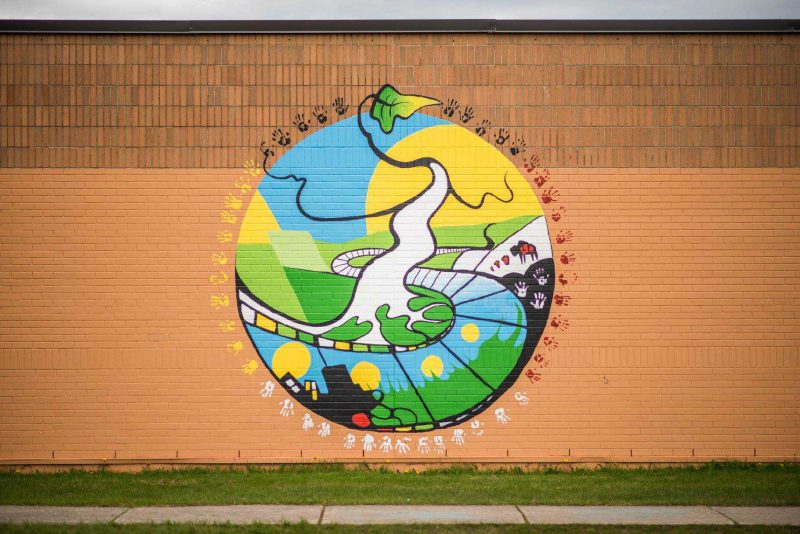 This was the second year of the project and the last year at Juniper School. In the first year the youth became familiar with various basic ways of generating video, such as documentary or animation. In the second year the students used their skills to make a full documentary with the singular theme of human rights. The human rights theme was selected as the students traveled to Winnipeg at the end of their school year where they visited the newly opened Canadian Museum for Human Rights.
Youth were introduced to the editing process in year two. The second year had the youth working with their iPods, as well as high-quality DSLR cameras. Filmmakers Jim Sanders and Mike Maryniuk continued to work with the youth throughout the year, as well as guest artists Reil Munroe who taught them professional camera work and Andrew Milne who guided them in making hot air balloons capable of lifting their iPods into the sky for areal shots. Winnipeg filmmaker Heidi Phillips, who grew up in Thompson, joined the project as well and was instrumental in working with the youth to finish their documentary.
In June, the Digital Lodge was built once again on the grounds of Juniper School. The youth's 45-minute documentary on Human Rights was screened all day long to students, teachers and administrators. The Deputy Minister of Education made a special visit to view the documentary in the lodge. The youth's video was a powerful documentary that clearly demonstrated their advancement in learning the art of animation and documentary filmmaking. The youth's visit to Winnipeg to the Canadian Museum for Human Rights and to the National Centre for Truth and Reconciliation at the University of Manitoba was a highlight of the film.
Videos
Photos
Artists