The Lodge
At the end of each year the participating artists along with the students build what is called the Digital Lodge. Inspired by the indigenous teaching lodges of the area, the Digital Lodge is a planetarium-styled digital cinema grounded in a design that honours the Earth and the traditional ways.
Time-lapse video of building the lodge at the end of Year Two.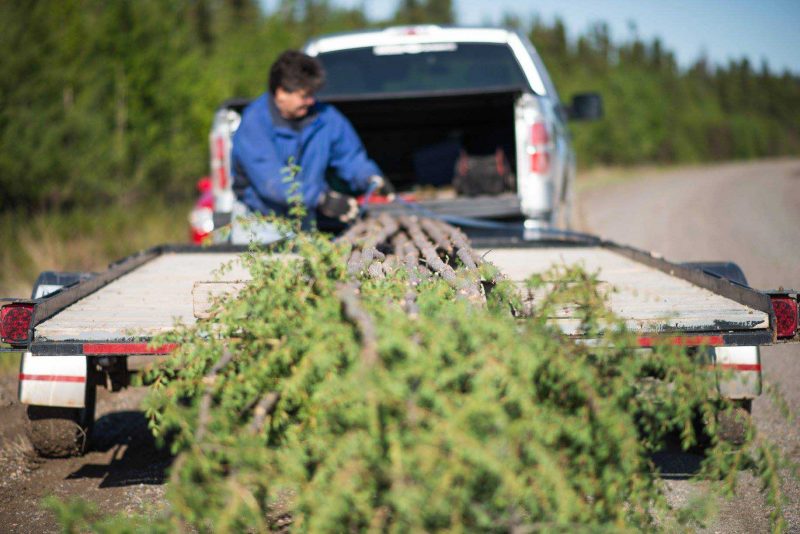 Working with Ron Cook, the Cree Language/Aboriginal Perspectives Coordinator for the Mystery Lake School Division, we respectfully harvest Tamarack trees from the forest that surrounds the town of Thompson, which are then used to create the dome like structure of the lodge built on the school grounds. Once the frame is complete we stretch white material to cover the inside of the frame.
Black heavy canvas is draped over top ensuring no daylight gets in. Inside the lodge we set up a projector and a sound system to play the films the youth made over the year. On screening day, the students, their teachers, their friends and their family all take turns entering the lodge and watching the films. In the lodge we all sit on the Earth, among the embrace of the trees, watching the youth's vision on film come alive.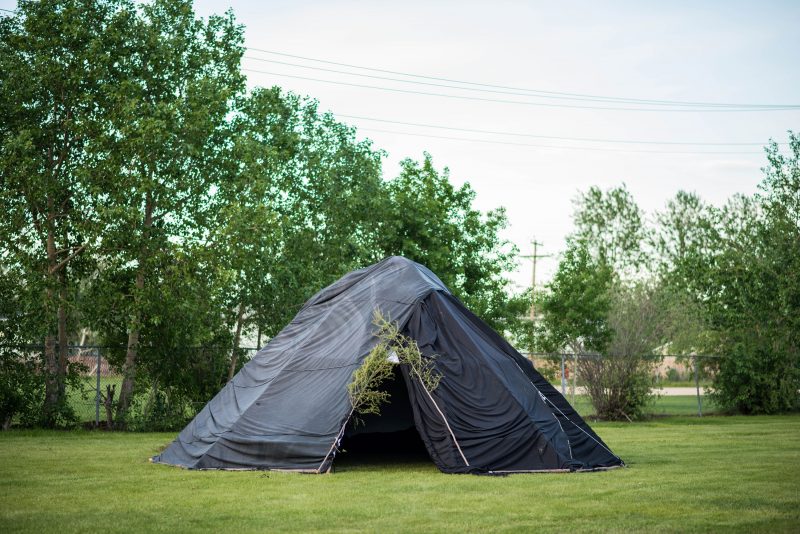 Year two's digital lodge.
With the school year done, the youth leave the lodge, they are born again and ready for new beginnings. It is the dream of the project that by the time the students graduate they will share their knowledge of filmmaking and of building the digital lodge with communities far and wide.